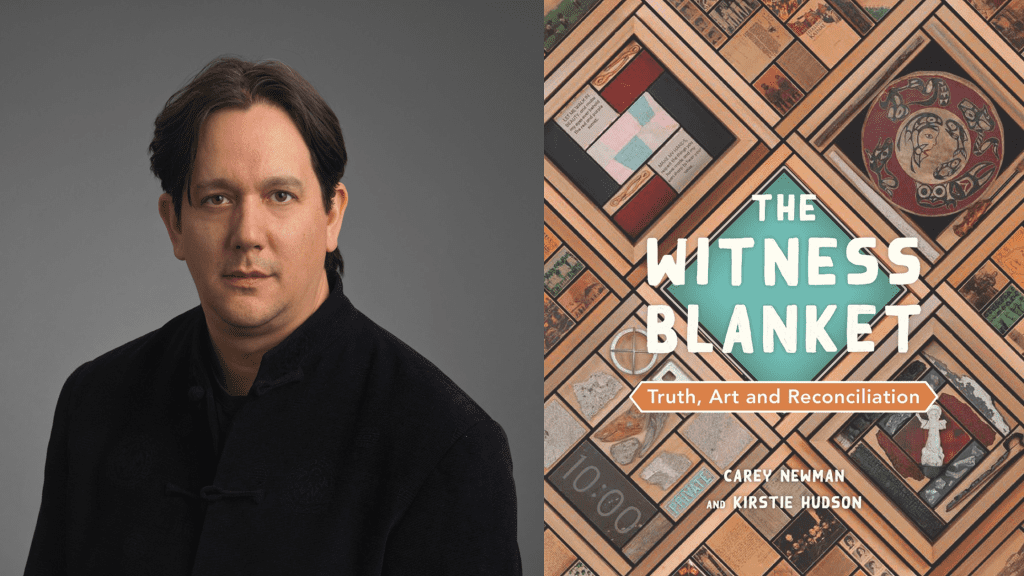 On September 19, 2022, Indigenous author and artist Carey Newman celebrated the launch of the website witnessblanket.ca at the TELUS Garden in Vancouver, sponsored by TELUS and the Canadian Museum for Human Rights. The Witness Blanket, an art installation created by Newman, made up of objects collected from every residential school in Canada, was previously only available in its original physical form at the Canadian Museum of Human Rights in Winnipeg and as a true-to-scale replica that has been on tour throughout Canada. The launch of the website brings forth a new, accessible format for the Witness Blanket, which will ensure it is available to a greater audience in Canada and beyond. The interactive website allows users to explore the piece in detail and provides background on its creation, and includes a teacher's guide, a resource guide and more.
Comprising over 800 items from 77 communities, the Witness Blanket includes such objects as clothing, photographs, letters and even pieces of buildings. Newman sought to include objects that would reflect the diverse Indigenous communities across Canada. "I wanted to make something to represent the experiences of Survivors. Canada is a big country, and more than 150,000 Indigenous children went to residential school," he writes.
The Witness Blanket has also been the subject of two books written by Newman and co-author Kirstie Hudson. The Witness Blanket: Truth, Art and Reconciliation was released in April 2022 and is intended for readers aged 9–12, and Picking Up the Pieces: Residential School Memories and the Making of the Witness Blanket was published in 2019 for adults.
About the Authors: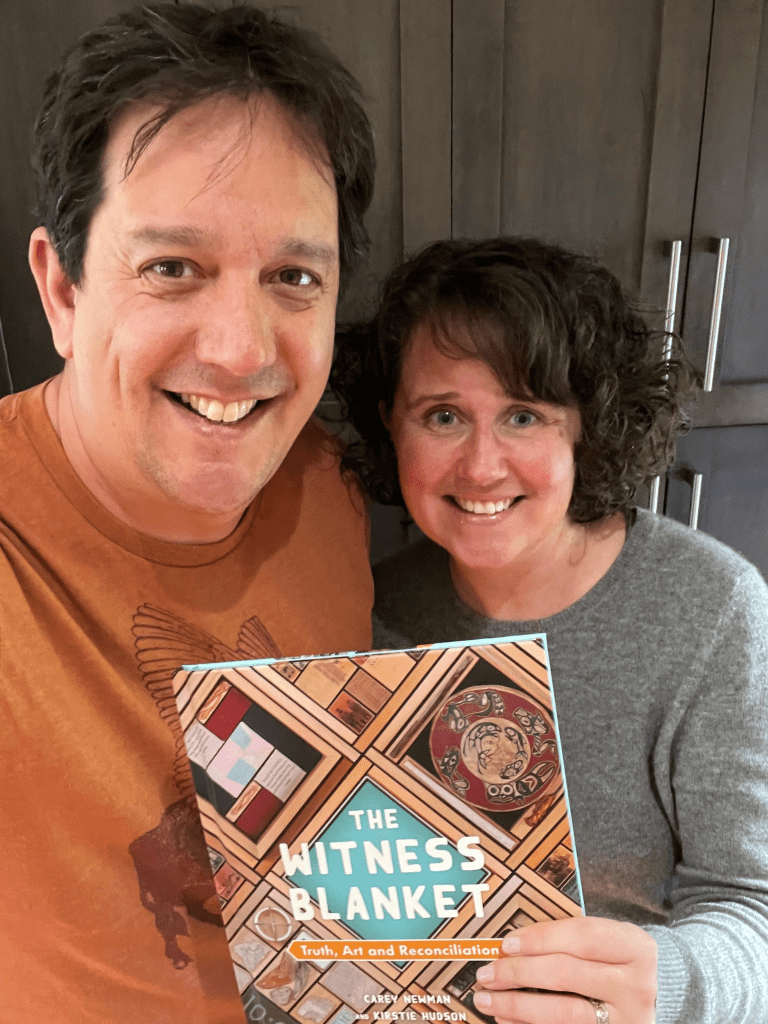 Carey Newman or Hayalthkin'geme is a multidisciplinary artist and master carver. Through his father he is Kwakwaka'wakw from the Kukwekum, Giiksam and WaWalaby'ie clans of Fort Rupert, and Coast Salish from Cheam of the Stó:lo Nation along the upper Fraser Valley. Through his mother he is English, Irish and Scottish. In his artistic practice he strives to highlight Indigenous, social or environmental issues. Carey was awarded the Meritorious Service Medal in 2017 and was named to the Order of British Columbia in 2018. He currently holds the position of Impact Chair of Indigenous Art Practices at the University of Victoria. Carey lives in Victoria, BC.
Kirstie Hudson is an editor and writer in Victoria, BC. She was a reporter and producer with the CBC in Toronto, Vancouver, Prince Rupert and Victoria. In her award-winning career as a journalist, Kirstie's work was recognized with a Jack Webster Award, Radio Television Digital News Association Awards and a Gabriel Award. As an instructor at the University of Victoria and Royal Roads University, Kirstie shared her love of storytelling with students in writing, communications and journalism.
Praise for Picking Up the Pieces:
"Will educate and enlighten Canadians for generations to come. It's a must-read for anyone seeking to understand Canada's residential-school saga. Most importantly, it's a touchstone of community for those survivors and their families still on the path to healing." —Waubgeshig Rice, journalist and author of Moon of the Crusted Snow
"Carey's contributions to reconciliation are monumental and will help educate all Canadians as we move through this difficult period of growth and on to a healthy shared future." —the Honourable Judith Guichon, former lieutenant governor of British Columbia
"This heartbreaking, eye-opening and transformative visual chronicle of Carey Newman's Witness Blanket…restores and re-stories the collective will of Survivors and their families to document, narrate and understand that history on their own terms, through the material objects and belongings that emerged from that harrowing history and its legacies. —Daniel Heath Justice (Cherokee Nation), Canada Research Chair in Indigenous Literature and Expressive Culture, author of Why Indigenous Literatures Matter